report
Canon NEOREAL WONDER "Circle of Light"
Milano Salone commemorated its 50th annniversary this year, where WOW had introduced
"NEOREAL WONDER - The World of Canon Digital Imaging".
This work is a collaboration of TORAFU Architect's 'Light Loom' and 'Circle of Light' by WOW
to create never attempted visual space effect. Luminous flux projection 'Light Loom', innumerable string (architectural level line) is installed in space where visual motion 'Circle of Light' is projected to create three dimensional visual space.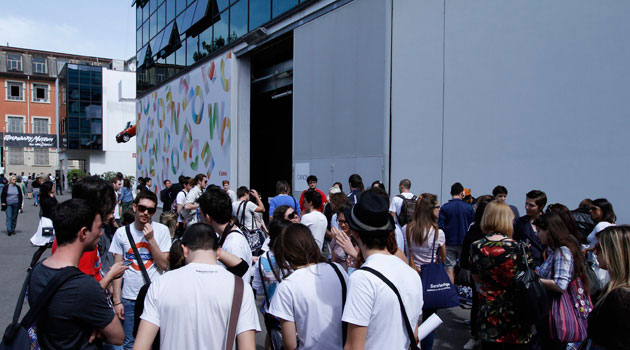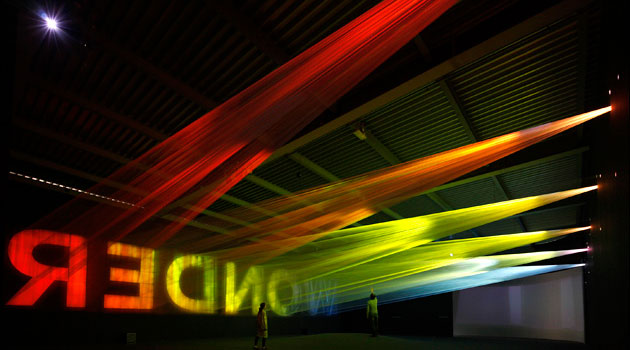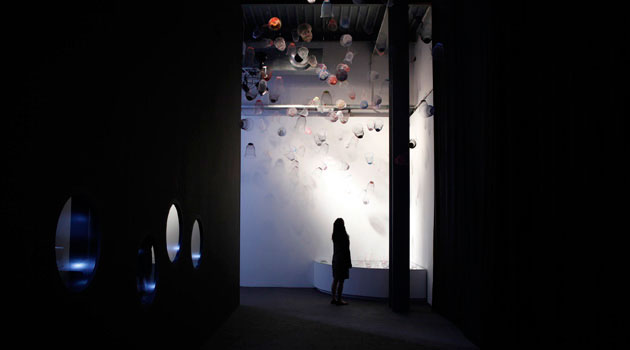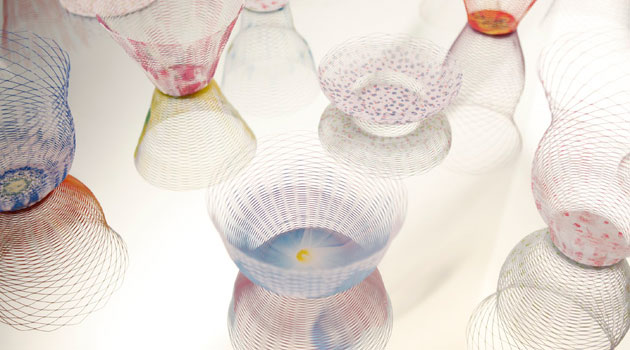 The venue was at Superstudio Piu at Tortona district, the most energetic area during the Milano Salone. Show room was consisted by 3m wide and 8m long tunnel entrance, 10m x 4m curved screen were set in the main hall at the entrance and the exit, in the center there was the Luminous flux projection of a word "WONDER". Canon products and TORAFU Architect's space design were fulfilling the whole atmosphere. 24 projectors were used for the visual image.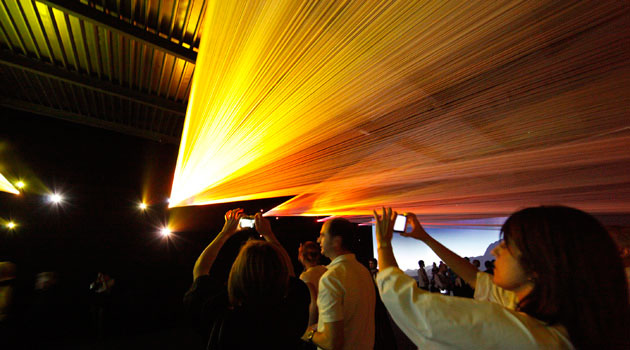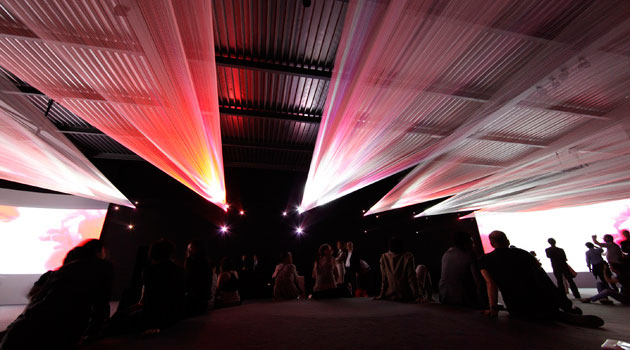 'Circle of Light' attempts to visualize the nature that we don't experience at the same timing
(for example, sunrise and sunset, spring flowers on the wind and fall of autumn leaves.) to be experienced
at one space at one moment. Maximizing the effect of Luminous flux projection 'Loom Light' to create "One" atmosphere of space and visual.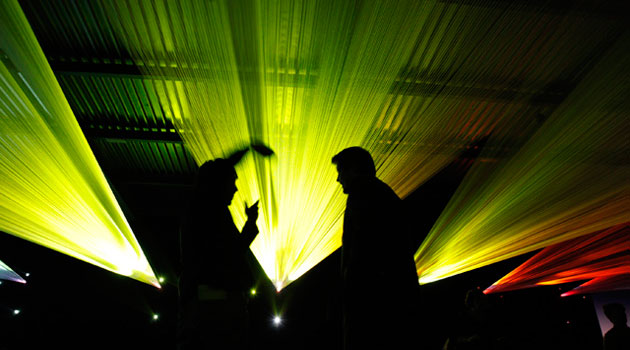 This luminous flux projection changes its images and color depending on the viewer's angle.
By looking from the side you will see the layers of lights, or by facing towards the projector will make you feel that you are exposed to numerous lights. It is not a simple screen based projection, but experiencing the visual work in space.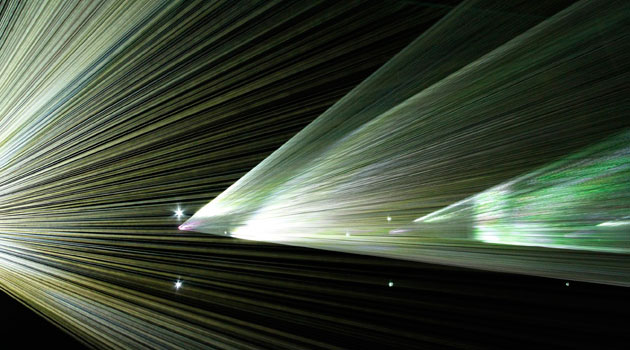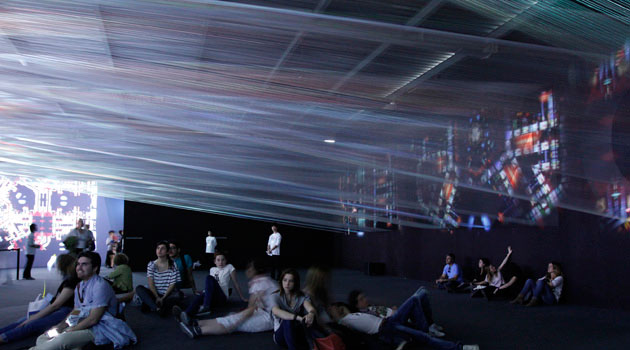 We noticed diverse reaction of visitors at this event, lying on the floor as they are looking at stars, touching the light string in the space, everyone was finding their favorite place to see the images. There was a new relation between the audience and visual work.
70,000 people had visited during the 5 day event. This work has achieved Grand Prix for ELITA DESIGN AWARD 2011. We would like to express our greatest appreciation to everyone who visited us and people who had worked on this project.
photography / Daisuke Ohki
The venue image can be seen from the link below.
Live Movie
OFFICIAL WEB SITE : NEOREAL WONDER - The World of Canon Digital Imaging
Date : April 12 (Tues.) - 17 (Sun.) 2011
Location:Superstudio Piu Art Point, Tortona, Milan
Sponsor:Canon Inc.
Cooperation:Canon Europe, Canon Italy
Executive Producer:Toshiki Kiriyama(TRUNK)
Supervisor:Hikaru Mori(ZITOMORI)
Architect:TORAFU Architects
Art Works
Space Design:TORAFU Architects 
Visual Design:WOW
Sound Design:Masato Hatanaka
Image System:Yutaka Endo / Masato Tsutsui
---