news
The Sumida Aquarium Projection Mapping series now showing "Penguin Picnic"
WOW has undertaken production for the Projection Mapping series video, "Penguin Picnic," open until July 10 (Sunday). Life emerges from spring to early summer. In our video, penguins swim around energetically, rejoicing at the coming season and flirting playfully with other living creatures and even flower pedals.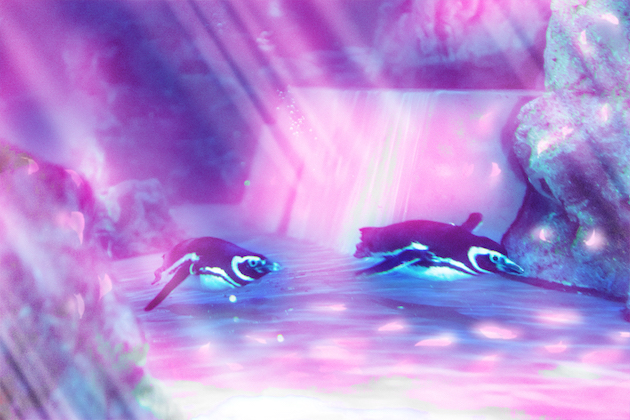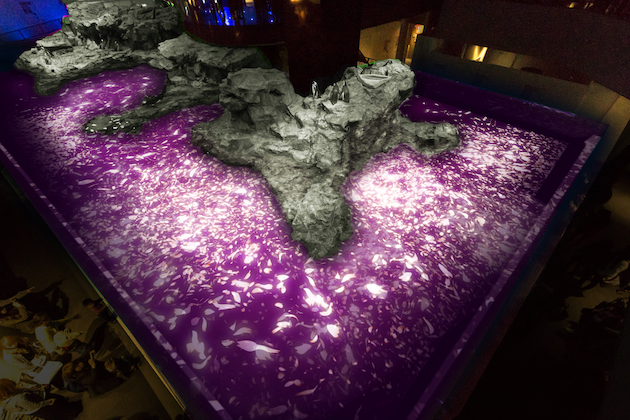 We created this video to give viewers the chance to enjoy the joyful movements of the penguins within a sea of beautiful images. Don't miss your opportunity to experience, along with the playful penguins, the arrival of this heart-warming season.
Date:Until July 10th, 2016
Time:12:00〜 / 14:00〜 / 16:00〜 / 18:00〜 / 20:00〜 (7 minute show)
*20:10〜 Saturdays and Sundays & every day during spring break and golden week
*On April 11th, the aquarium closes at 16:30.
Venue:Sumida Aquarium (5-6th floor of Solamachi in Tokyo Sky Tree Town)
Address:1-1-2 Oshiage Sumida-ku, Tokyo
▶Sumida Aquarium official website
"Factory and Fantasy -the seed of imagination-", a permanent exhibition at Aeon Mall Sakaiteppocho
Beginning March 19, 2016, a WOW original installation titled "Factory and Fantasy -the seed of imagination-" has been put on permanent display at Soyu Game Field, an themed amusement facility on the 3rd floor of Aeon Mall Sakaiteppoco located in Sakai city in Osaka. In this entertaining exhibition, which is based on a heavily upgraded version of the original installation "Factory and Fantasy", participants can watch a video of the "seed of imagination" which they have created grow up and interact with them in the process.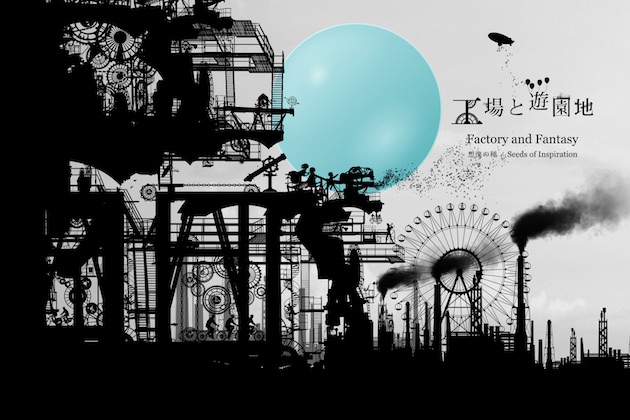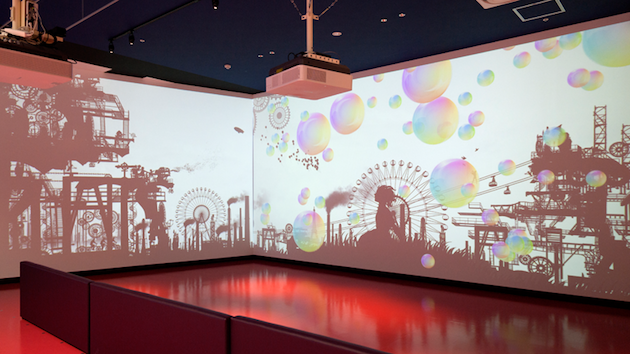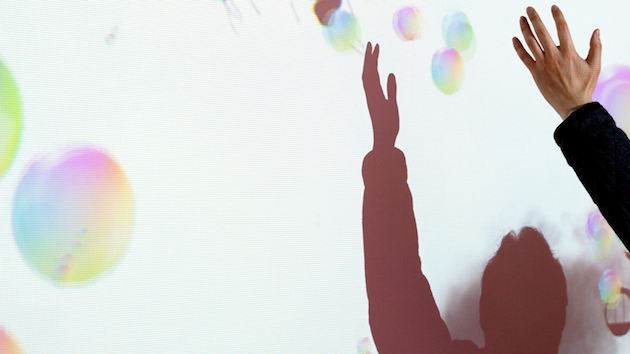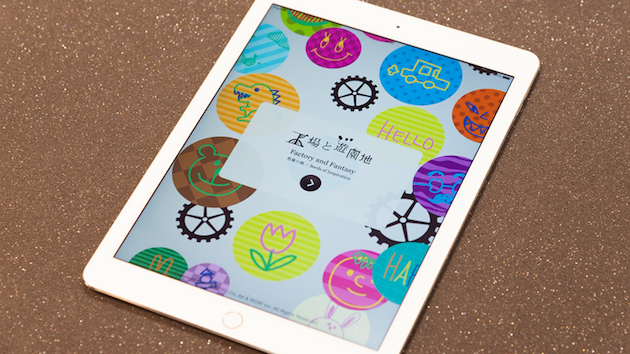 First, participants chose a design pattern from several which have been prepared in advance. An illustration based on the design pattern they chose using an iPad application is integrated into a movie as the "seed of imagination" that is projected on the wall, transforming into a variety of shapes and playing interactively with the participants by detecting their movements. Also, at the end the participants will receive a special postcard that contains their unique seed printed on it. We highly recommend this once-of-a-kind experience for anyone who leaves nearby.
Venue:SOYU GAME FIELD
Address:3rd Floor, Aeon Mall Sakaiteppocho, 1 Banchi, Teppocho, Sakai-ku, Sakai-shi, Osakafu
---