news
Architecture since 3.11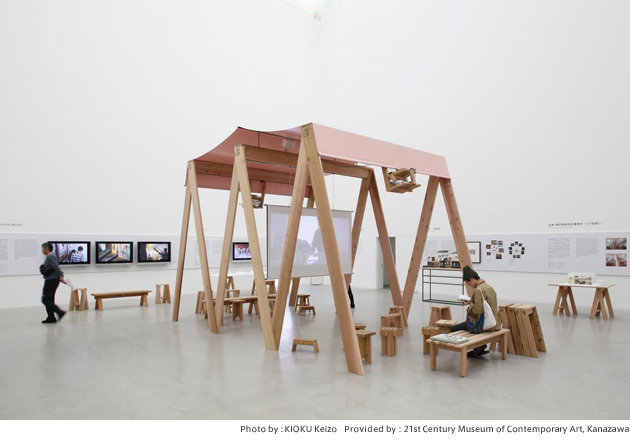 The exhibition "Architecture since 3.11" has been at the 21st Century Museum of Contemporary Art in Kanazawa since November 1st.
WOW directed all the motion graphics and helped create the display space and booth for TORAFU Architecture and Ishinomaki Laboratory. To highlight the two aspects of Ishinomaki Laboratory; "people" and "things", two movies were created and projected onto a screen suspended from a large 3.6m high "AA stool". These documentary-style movies tell the story of Ishinomaki Laboratory, which was founded just after the 2011 Tōhoku earthquake and tsunami.
This event will be on for six months, and we invite you to come and visit.
▶History of ISHINOMAKI LABORATORY

Date:November 1st(Sat), 2014 - May 10th(Sun), 2015
Time:10:00 - 18:00 (until 20:00 on Fridays and Saturdays)
Venue:21st Century Museum of Contemporary Art, Kanazawa
▶More Information
---