news
ISSEY MIYAKE "3D Steam Stretch" Concept Movie
WOW was in charge of planning, producing, and directing the conceptual movie for ISSEY MIYAKE's 2015 Spring and Summer collection. The announcement was made at a public event at a specially erected tent at Paris' Jardin des Tuileries in September 26th, 2014. In the creation of this collection, a "3D steam stretch" method was applied to the weaving process to produce mathematically accurate three dimensional shapes.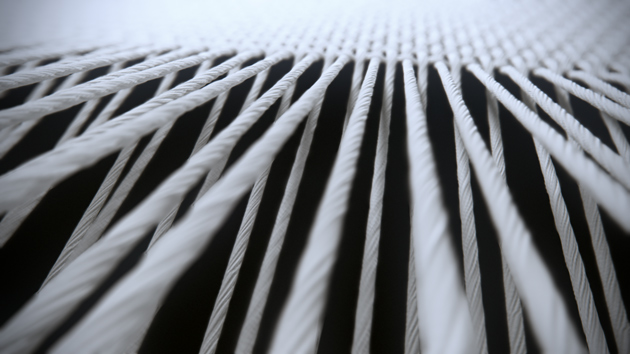 From just one initial strand of thread, a flat solid surface begins to take shape. The steam helps to shrink and fold the cloth. After first forming a flat surface, it continues its transformation into a variety of three dimensional shapes. This '3D Steam Stretch' technique was applied throughout the design process, making for a very long and complicated design process.
So how were we to instill in the viewer a deep sense of appreciation for the finer details of such subtle and intuitive design? And how could we express a sense of passion and dynamism for this product, which was created through the application of such innovative technology?
To best present this collection, we endeavored to use a non-verbal and organic style of expression, which will hopefully allow it to be used as an explanation tool even after this collection draws to a close.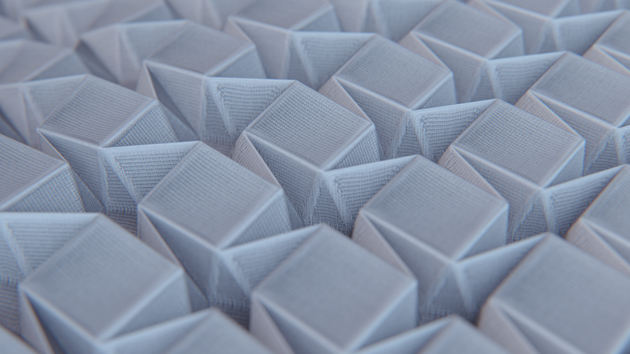 Staff Credit :
Motion Graphics : WOW
Sound : Yuri Miyauchi
---