news
Future Ennichi FACE TO FACE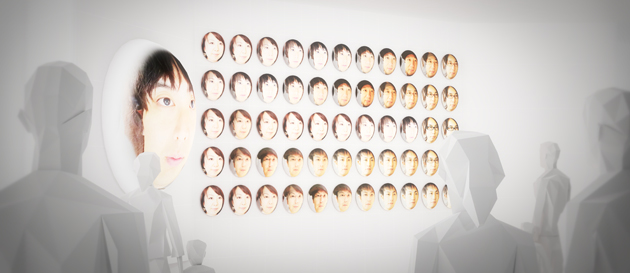 FACE TO FACE is an art piece that is being exhibited at the event "Future Ennichi" at SPIRAL, sponsored by Mitsui Property Residential. Created around the concept of future summer festival, "Future Ennichi" is designed to be a space that connects people, and is expressed by twelve artists who interpret the theme in their own unique way.
FACE TO FACE is a future mask shop, which uses morphing technology to gradually merge two facial photographs.A photo of yourself is merged with one of your lover, a family member or perhaps someone you just met at the venue, and then these images are displayed on a wall, giving you and everyone at the event a greater appreciation of the connection between people.

Date: August 6th (Wed) - 10th (Sun), 2014
Time:11:00 - 20:00(close at 19:00 on 6th)
Place:Spiral Garden (Spiral 1st floor)
    Tokyo subway - Ginza line, Hanzomon line, Chiyoda line
    "Omotesando" B1 or B3 exit, 1 minute walk in the direction of Shibuya
    ※ Elevator and escalator available at B3 exit
Address:5-6-23 Minami-Aoyama Minato-ku, Tokyo, 107-0062
Tel:03-3498-1171
▶Future Ennichi official website
break
news
VISUALARM ver.1.2 - Make your life a little more joyful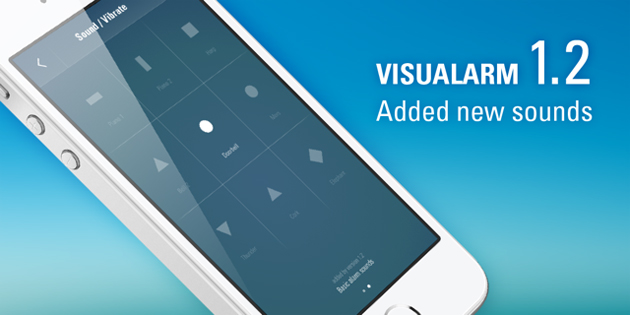 Nine new sounds were just added to WOW's alarm app "VISUALARM"!
Users can choose a new sound by swiping sideways on the sound select screen.
The sounds that we've added are short, and perfect for use as a timer throughout the day.
From melodious ones using of a piano or harp, to more comical ones like the 'cackling hens',
we've selected a wide range of sounds for you to choose from.
And in addition to these new sounds, we've also come up with new visuals and motion graphics.
Try out these latest additions to VISUALARM, and make your life a little more joyful.


WOW on media
---