news
Express yourself with "Motion collages"
Decorate your pictures with pretty motion stickers. You can even clip your videos with a touch of a finger. The brand-new camera app "mopico" is making its debut. You'll soon be hooked, and sharing it with all your friends.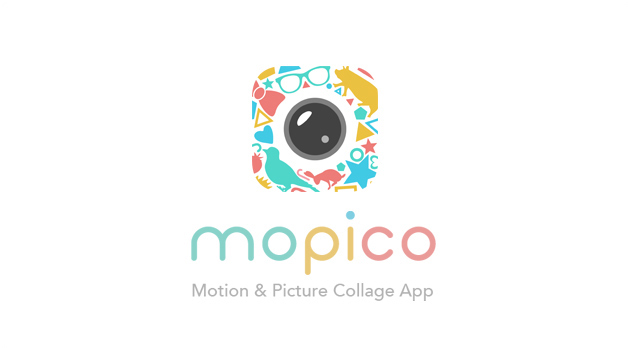 mopico - Motion & Picture Collage App is the only app that allows you to create "Motion Collages" using your photos and videos with decorations and editing. It is very easy to use. With simple touch gestures, you can create fun Motion Collage albums by adding tons of cute and stylish elements to your photos and videos.
It's also easy to add Motion Stickers and frames, clip photos and videos, rotate and resize any item, adjust borders and choose backgrounds.
You can share your Motion Collages on Facebook, Twitter, Instagram, Tumblr, Google+(Picasa) and Line.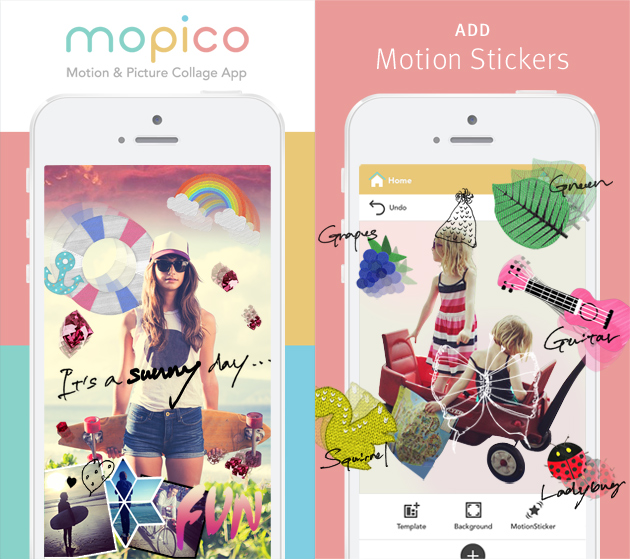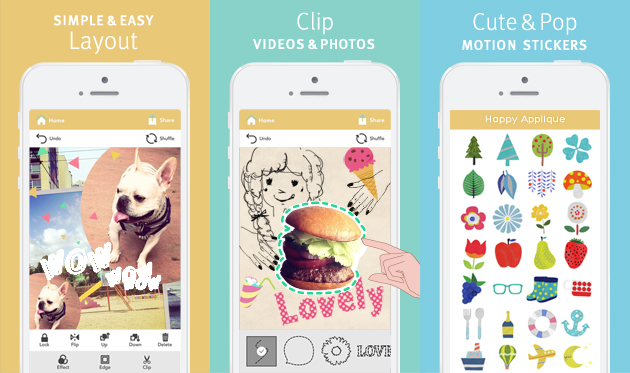 ---