news
EPD Wrist Watch "Smart Canvas"
WOW's original model - available for order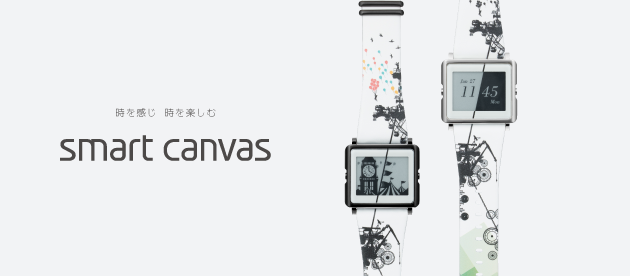 With the theme "Feel and Enjoy time", EPSON has just released its new concept EPD Wrist Watch "Smart Canvas". "Smart Canvas" utilizes 'active matrix EPD technology', which produces a rich and expressive display, delivering time to users in a whole new way. The first model will be in the style of WOW's original installation art work "Factory and Fantasy", and will be available from Thursday, February 20th. Don't miss this opportunity to get your hands on one!

"Factory and Fantasy" is a world of silhouettes where reality and fantasy blend into one. This concept has been adapted and redesigned specially for "Smart Canvas". The silhouette of a children's ferris wheel and a factory will color your hand. 

The sun rises, a steam train passes, children running through a field. A cityscape changes as time passes by. And on special occasions, you'll be surprised by the unexpected, like falling snow. Everyday is not the same with "Smart Canvas". This watch is neither analog nor digital, and the ever-changing graphical display will no doubt delight and entertain you each and every day.

【Product details】
Price: 23,000yen (not including tax)
Available for order: February 20th(Thur), 2014
Launch date: March 13th (Thur), 2014
Colors: white, green
▶"Smart Canvas" official Web Site: original WOW model
▶WOW's original installation "Factory and Fantasy"
break
news
Exhibition "KOME: The Art of Rice"
"KOME:The Art of Rice" - will be held at 21_21 DESIGN SIGHT from Friday, February 28th to Sunday, June 15th, 2014. The theme of this exhibition is "Rice", which connects human existence and culture. WOW has created two art pieces - "He who does not work, shall not eat" and "Polished data".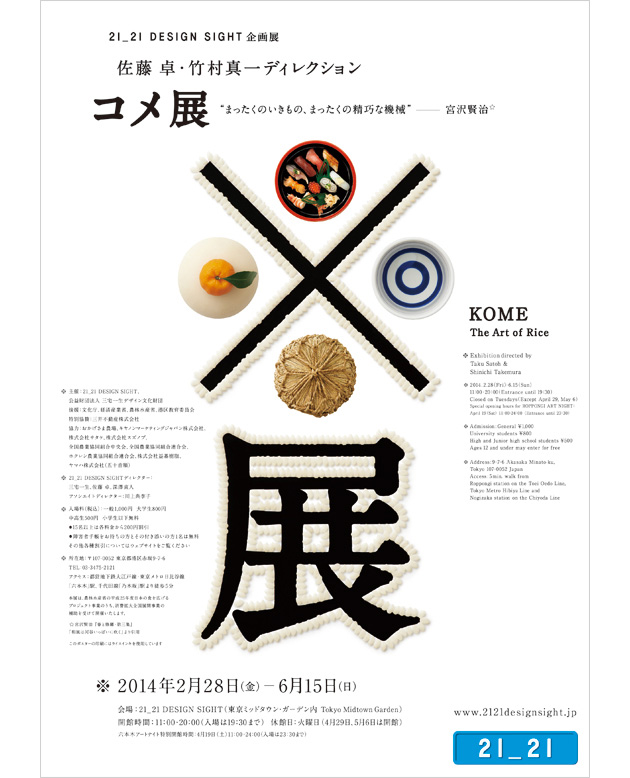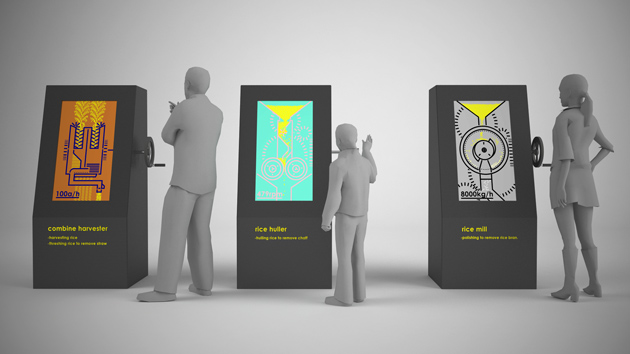 He who does not work, neither shall he eat
Take part in a simulated experience, and learn about the process of rice production, from the rice plant in a field to the finished white rice sold by the turning of a handle. But be careful not to work too much and break down!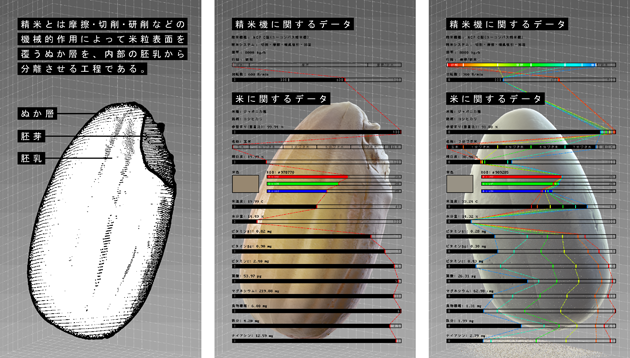 Polished data
During the process of rice polishing, in which brown rice is turned into white rice, strict standards of accuracy are enforced and exact numeric values of measurement are controlled, just as if automated precision equipment were to be used. 
 Please take a look at data related to the history of rice and rice-polishing machines, obtained from substantial and longstanding research.


21_21 DESIGN SIGHT Exhibition "KOME: The Art of Rice"
Date: February 28th (Fri) - June 15th (Sun)
Closed: Tuesdays(except for April 29th & May 6th)
Time: 11:00-20:00(admission until 19:30)
*In accordance with the opening of Roppongi Art Night, closing time will be extended from 20:00 to 24:00.(admission until 23:30)
Place: 21_21 DESIGN SIGHT - Tokyo Midtown garden 9-7-6 Akasaka, Minato-ku, Tokyo, JAPAN
Tel: +81(0)3-3475-2121
Entrance fee: General admission 1,000yen, University students 800yen, High and Junior high students 500yen, Ages 12 and under enter for free
Organizer: 21_21 DESIGN SIGHT, ISSEY MIYAKE FOUNDATION cultural assets team
Exhibition directors: Taku Satoh, Sinichi Takemura
---