news
SAPPORO SNOW FESTIVAL 2014 / MEDIA AMBITION TOKYO 2014
break
"RINNE TENSEI" Sapporo Snow Festival 2014
The Sapporo Snow Festival will start on Wednesday, February 5th this year. WOW directed and produced the projection mapping sequence "RINNE TENSEI", which is to be projected onto Hokkaido Television's spectacular snow sculpture of the Indian architectural masterpiece - "Mausoleum of Itmad-Ud-Daulah".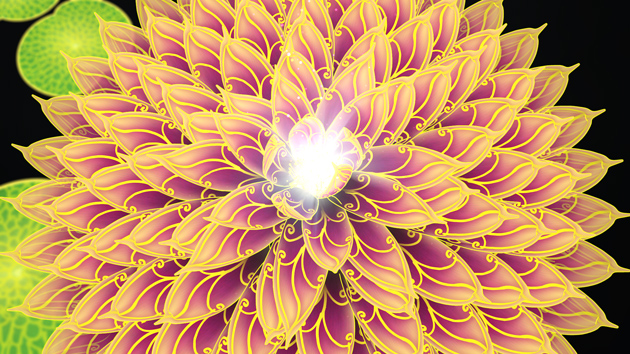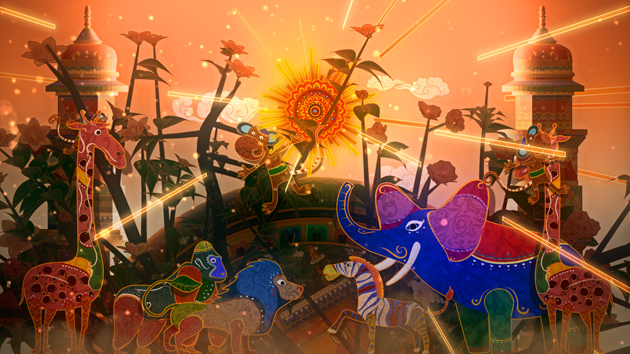 This WOW-produced movie, created around the theme of "the never-ending cycle of life and death" - shows nature's splendid creatures playing out the wondrous symphony of life. This elegant and graceful movie will be projected onto the "ice mausoleum", which members of the 11th Brigade of Japan's Self Defense Forces helped to build.
Please enjoy this special collaboration of richly-colored light and sound.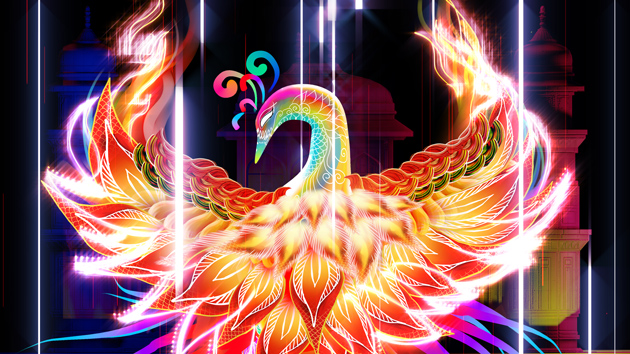 Date: February 5th(Wed) - February 11th(Tue) 2014
Time: 17:30-21:30
Place: Sapporo Snow Festival Odori Site 8chome HTB Snow Square
break
"Ophelia has a Dream" MEDIA AMBITION TOKYO 2014
WOW will display the installation work "Ophelia has a Dream" a collaborative work with MIHARAYASUHIRO at "MEDIA AMBITION TOKYO 2014 (MAT)" which is the show case of cutting-edge technology art. It was exhibited at Carrousel du Louvre for Paris Fashion Week. The motif, the 19th century painting "Ophelia" by Sir John Everett Millais, was photographed by Paolo Roversi, and then implemented into a visual installation. Through "shadow" interaction, we pursued an expression whereby the audience crosses between reality and imagination, like the world of "Ophelia" where life and death coexist.
Moreover "Pre Raphaelites: Victorian Avant-Garde" is also being held at the moment at Roppongi Hills 52nd floor. At this exhibition you can appreciate authentic "Ophelia" come from the Tate Museum in the UK. "Ophelia" - painted by Millais that caused sensation in conservative British art world by sensational way of expression. And "Ophelia has a Dream" - which was re-designed by high technology of present time.
This is the rare chance you can experience each era's cutting-edge art piece at the same time.
This will be on display as a special exhibit from Monday, February 10th to Tuesday, February 25th on MAT's central walkway. Please visit and enjoy.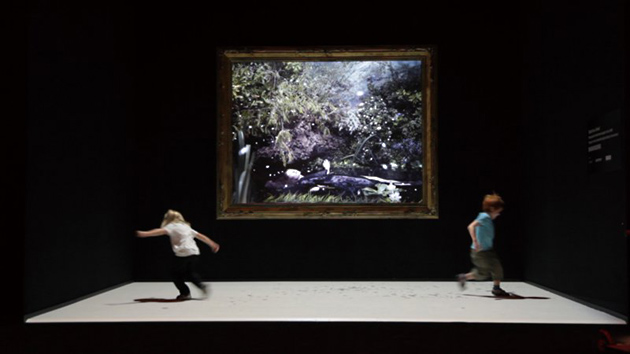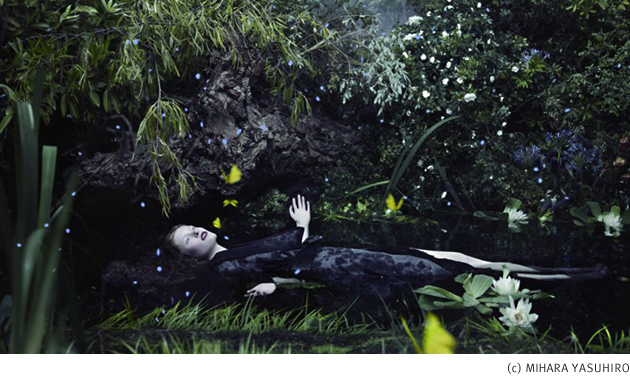 MAT SPECIAL INSTALLATION - Ophelia has a Dream
Date: February 10th(Mon) - February 25th(Tue) 2014
Time: 10:00-23:00 (Sun, holiday) / 10:00-25:00(Fri, Sat, days before holidays)
Place: Tokyo City View at Roppongi Hills 52nd floor
Entrance fee: 1500yen (tax included) *Available for all artworks
------------------------------------------------------------
Tokyo City View at Roppongi Hills 52nd floor【Roppongi Avenue】
Date: February 7th(Fri) - March 30th(Sun) 2014
Time: 10:00-23:00 (Sun, holiday) / 10:00-25:00(Fri, Sat, days before holidays)
Place: 6-10-1 Roppongi, Minato-ku, Tokyo, 107-0062
TEL: +81 (0)3 6406 6652
Entrance fee: 1500yen (tax included)
INTERSECT BY LEXUS【Aoyama Avenue】
Date: February 7th(Fri) - March 30th(Sun) 2014
Time: 9:00-23:00 (Irregular holidays)
Place: 4-21-26 Minama-Aoyama, Minato-ku, Tokyo, 107-0062
TEL: +81 (0)3 6447 1540
Entrance fee: free
WOW on media
---