news
"LEXUS BY THE BEAUTY" INTERSECT BY LEXUS - TOKYO /
WOW global website has been renewed
break
"LEXUS BY THE BEAUTY" INTERSECT BY LEXUS - TOKYO
"LEXUS BY THE BEAUTY" - will be held at INTERSECT BY LEXUS - TOKYO from Wednesday, January 15th to Thursday, February 6th, 2014. Photographer Fadil Berisha , flower artist Masaaki Kawaguchi and WOW will all collaborate together on this project. The theme for WOW's motion graphic is "Red", the color of Lexus LFA, which will be on display. Vivid organic "Red"; in the motif of Kawaguchi's flowers. Mysterious deep "Red"; just like in Berisha's photographs. We hope to express the ever-changing variations of red.
If you are passing through Omote-sando / Minami-Aoyama, please stop by INTERSECT BY LEXUS - TOKYO.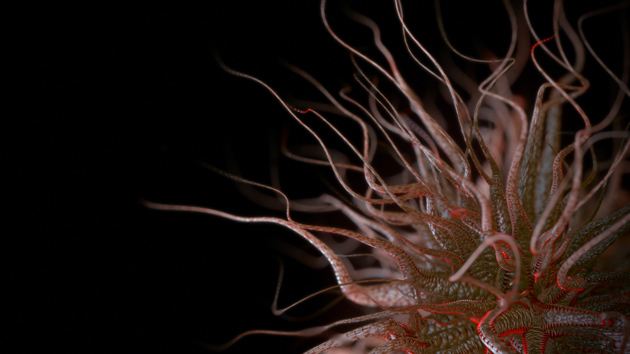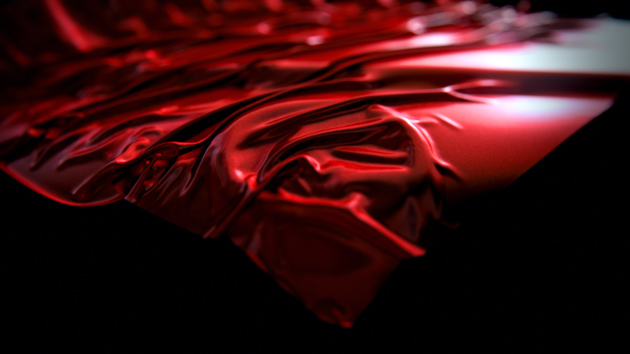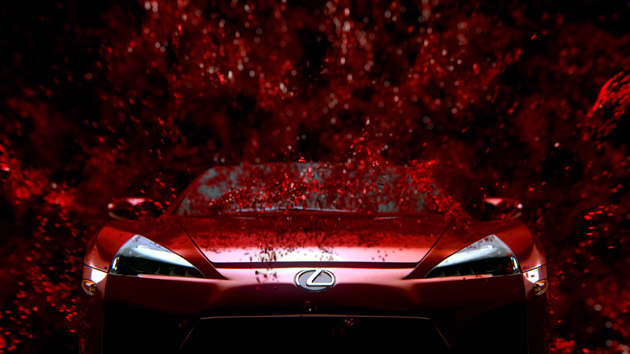 Date: January 15th(Wed) - February 6th(Thu)
Time: 1F CAFE & GARAGE:9:00-23:00 / 2F LOUNGE & SHOP:11:00-23:00 (Irregular holidays)
Place: 4-21-26 Minama-Aoyama, Minato-ku, Tokyo, 107-0062
TEL: +81 (0)3 6447 1540
break
BEYOND BORDER, BEYOND LIMITS -
WOW has been renewed our global website
Our Vision is to create Global Creative Collaboration beyond language and cultural borders by pushing the boundaries of communications through design and art.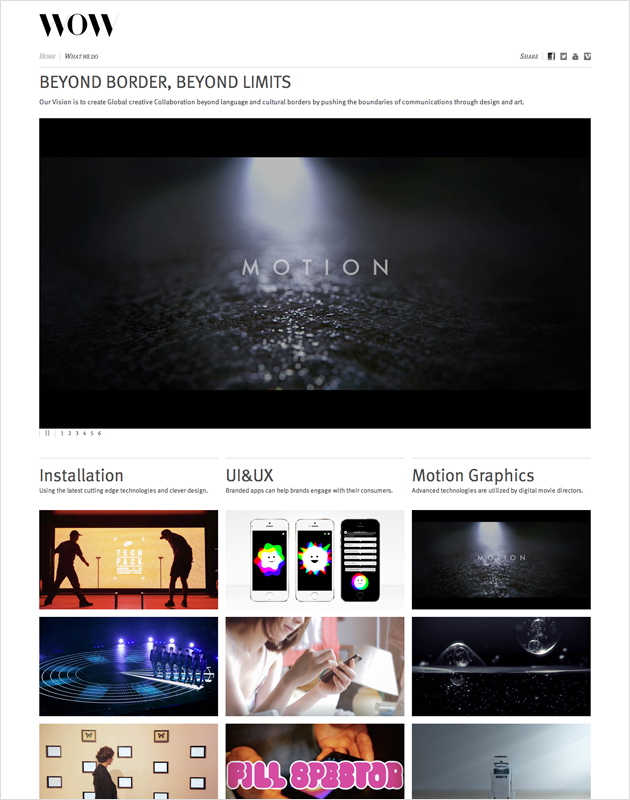 WOW aims to create and design sensational, yet timeless work that is free from fashionable trends. Our original creative process combines art and design together, and explores collaborations that cross the boundaries of categorization. WOW leads the visual design from the elements of interactive designs. Rather than only a visual design outlet, WOW is an emotional platform in which we invest all our skill, knowledge and sense of beauty.




WOW on media
---