news
VISUALARM, a new iOS app, has been released.
VISUALARM is the first release in the VISUAPP, a series of apps that you can use everyday, with a focus on sound, motion, and simplicity.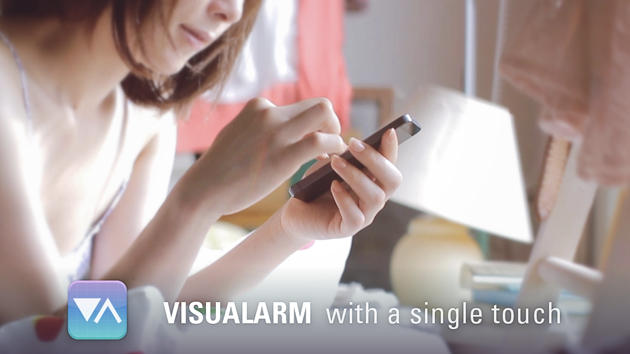 VISUALARM with a single touch
VISUALARM is a very simple app that makes setting and managing alarms a snap. Touch & hold the screen to create an icon that represents your alarm, then drag it to change the time. Just flick the screen to delete it. Tap the icon for more precise settings, such as minute-by-minute adjustments, repeat, snooze, and sound options. The icon will also change when you change the sound. The background color changes throughout the day, representing the color of the sky at the time.

*On sale at $0.99
Now available for iPhone 5, iPhone 4S, and 5th Gen.iPod Touch.
Website: http://appart.jp/visuapp/
Contact us: WOW inc. PR team: Shinya, Takamura
Tel: +81-(0)3-5459-1100 email: press@w0w.co.jp
WOW on media
---