news
- Fill Spector - New iPhone game App released!
Fill Spector, a mysterious yellow monster from WOW inc, comes to the world of iPhone game apps on April 18th!

Who is Fill Spector
Fill Spector loves to find gaps and holes to fill himself in.
This mysterious, gap-filling yellow monster has gotten lost in a never-ending maze! Coming after him is an evil monster, Vacuum, that will swallow anything and everything! Fill has got to run! Can you help him escape? …but how!? He won't even move!!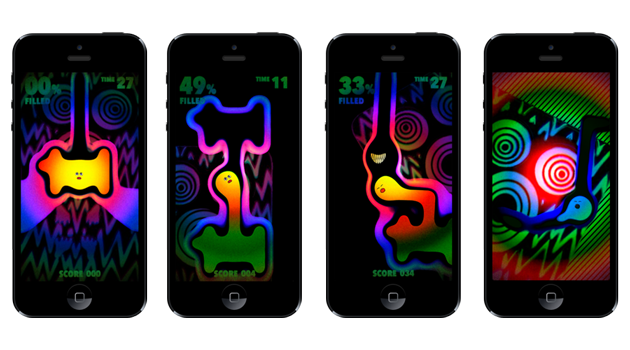 Can you control Fill Spector?
An action game with an innovative user control that is highly addictive once you figure out how to control him!
Fill Spector web site: fillspector.com/ip/



Running your finger up and down/sideways without letting go of the iPhone screen is the key to gaining control!

App functions:
-Slide your index finger across the entire iPhone screen to control Fill.
-There is more than one way to help him escape. Try swiping, grinding, sliding, and other techniques to find your own style!
-Get him through the narrow path into the dog shaped space to move on and receive extra time!
-Game is over when you run out of time. There is a clock at the top right corner of your screen telling you how much time is remaining. Don't give up and keep on trying!
*It will be on sale at $0.99
**This app is only available for iPhone 4S and iPhone 5
The app is free to download until April 28th to celebrate its release!
press kit download URL: press kit
Get from the App Store : iTunes App Store
Contact us: wowpress
WOW on media
---