news
Interactive Wall Seed at Panasonic Center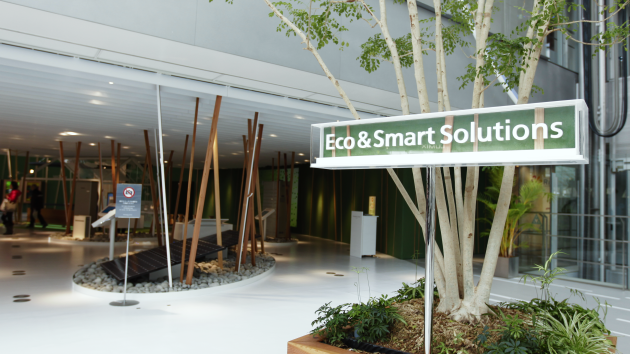 The first floor and second floor of the Panasonic Center Tokyo was reconverted on 14th February. WOW presented an interactive wall for the Green Lab., following the 3D movie for the 152・3D・Lab. In the Green Lab., visitors can see and touch Panasonic's engagement in sustainable energy for "Save, create and store energy".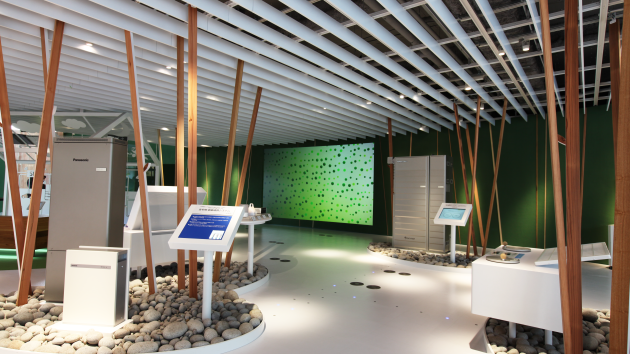 Our daily actions eventually affect the ecology as the turns of the sun and the earth make changes in the light. This interactive wall visually represents the affect and change that the environment and people give.
Visitors can feel these changes in the environment thorough motion graphics in the screen.
The visuals of the wall changes based on the sunlight data on the premises. Visuals of "Seed" come out based on the data of the visitors' number of the center. Seeds float and move depending on movements of the visitors, and the visuals keep changing. Visitors can enjoy the visuals and sounds that change depending on each season through a year. Visit and experience the changing interactive wall.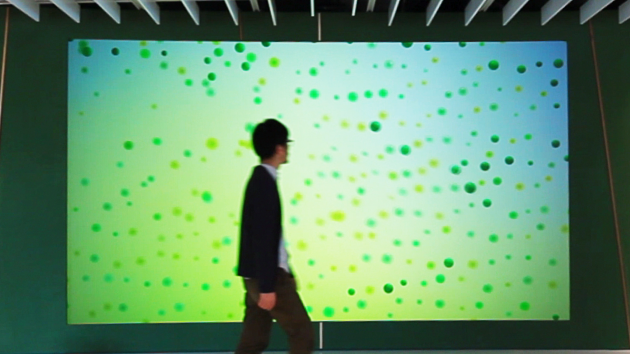 Panasonic Center Tokyo
Open from 10:00 to18:00
Closed on Mondays and during the year-end and New Year holidays
Admission Free
WOW on media
---