news
Release of the iPad App WOW Visual Design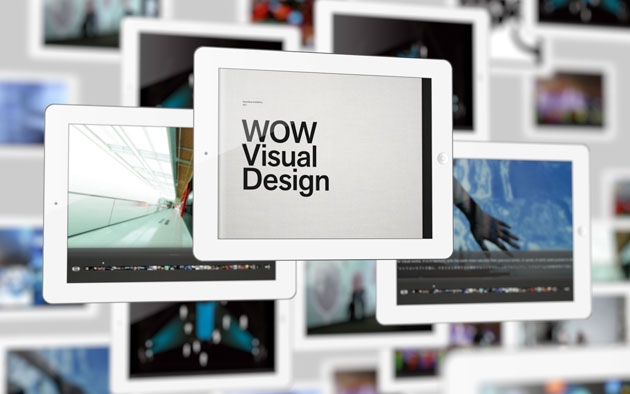 We are delighted to announce that we have just released the iPad App WOW Visual Design at the iTunes App Store on commemorating our 15th anniversary of the establishment. You can enjoy a lot of beautiful movies and images of their various works from motion graphics, installations to applications. This iPad app WOW Visual Design is beautifully converted from the visual book, which has been released earlier, and enables users to perceive visual designs in different ways.
A Wi-Fi connection is needed to see all of movies in this app.
Requirement:
iOS4.3 later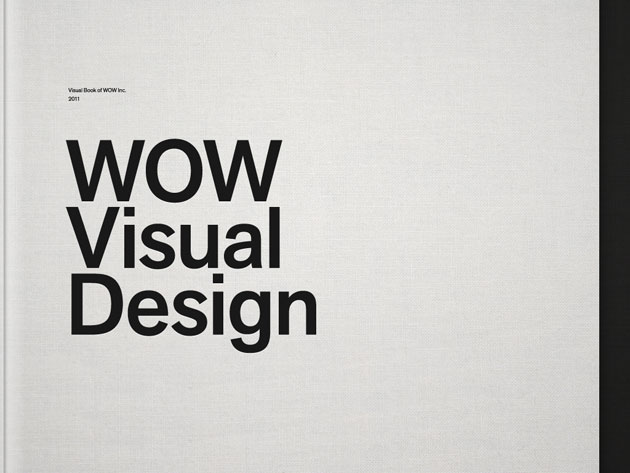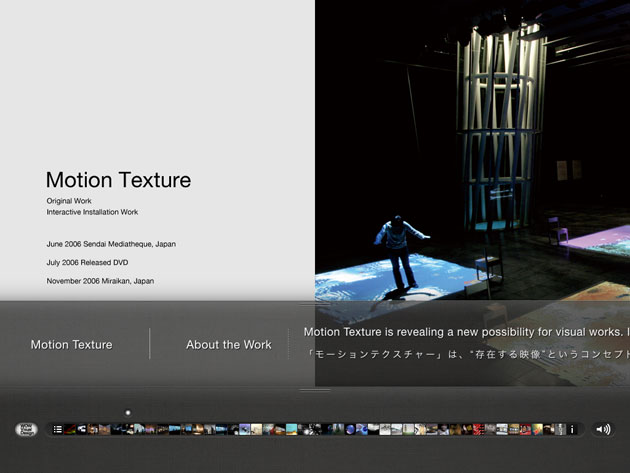 break
news
ELTTOB TEP ISSEY MIYAKE GINZA
Now you can see our wind installation for ELTTOB TEP ISSEY MIYAKE in Ginza. We use a very light and thin cloth 'organdie', and make the most of the characteristics. The fans are controlled, and the cloth is waving in the air as a creature.
The cloth colour is presented in red till 14th February, and in in blue and green till 29th February. If you are around in the Ginza area, come and see the shop.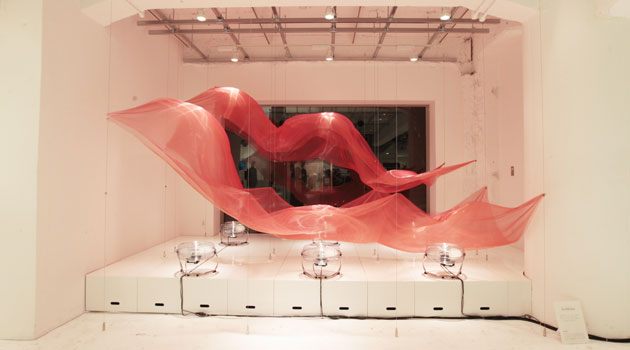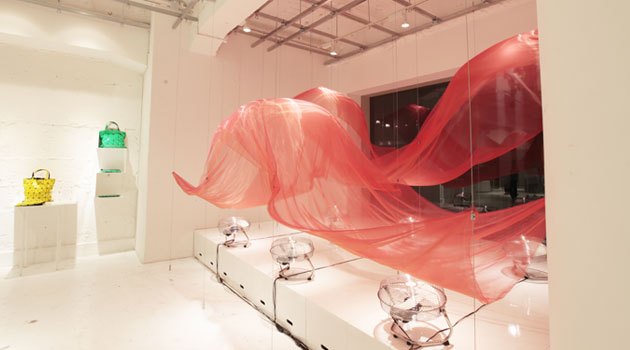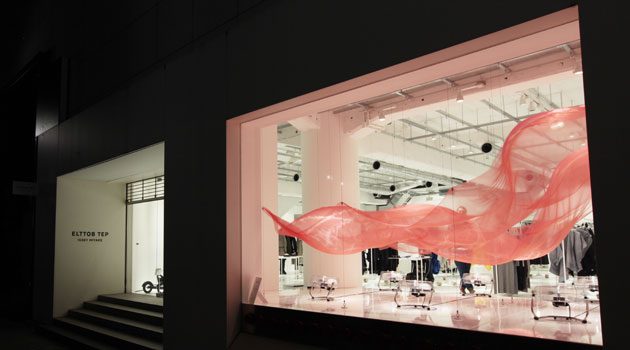 ---