news
Decode: Digital Design Sensations in Beijing
In Beijing, the CAFA Museum has held the exhibition "Decode: Digital Design Sensations", which was originally shown at the Victoria and Albert Museum in London until April 2010.
WOW's interactive installation "Light Rain" has been exhibited there as well as the V&A. This is the first exhibition in Beijing for WOW. Please enjoy "Light Rain" in Beijing.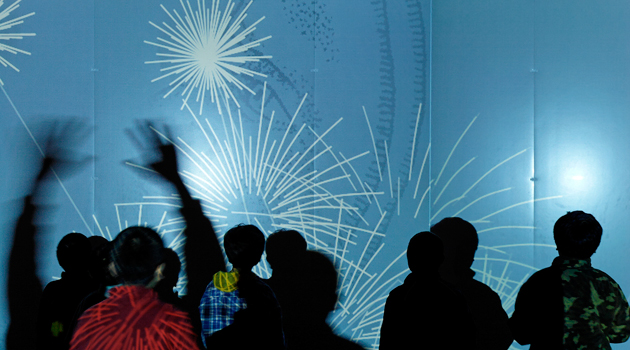 Schedule : 19 October - 21 November 2010
Venue : CAFA Art Museum
Address : No.8, Hua Jia Di Nan Street
Chaoyang District, 100102, Beijing
OFFICIAL WEB SITE : CAFA Art Museum Website
news
Florence Festival of Creativity
From October 21st to October 24th 2010, the Festival della Creatività - Creativity Festival - will take place in Florence.

 There will be 16 different locations hosting exhibitions, shows, meetings, etc..

WOW was invited to this event and will be screening "Ten space"and our four works from WOW id project.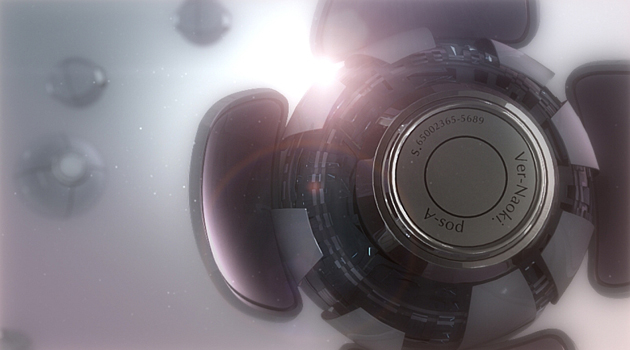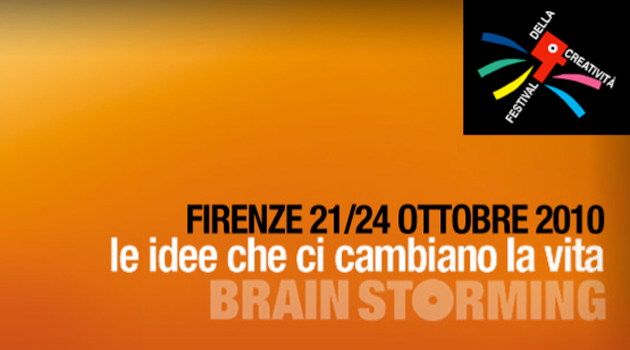 Festival della Creatività, Firenze (Toscana - Tuscany)
Date:21 October - 24 October 2010
Venue: Palazzo NonFinito
Organizer: Regione Toscana
Admission free
OFFICIAL WEB SITE : Festival della Creatività
news
Ten space has been shortlisted for YouTube Play
YouTube Play is a collaboration between YouTube and the Guggenheim Museum, and from more than 23,000 submissions from 91 countries, the 125 shortlisted videos have been chosen. It's our pleasure to announce WOW's work "Ten space" has made the shortlist. From this list, the jury of YouTube Play, including Laurie Anderson and Takashi Murakami, has selected the top 25 videos to be exhibited at the Guggenheim Museum.
You can see our video "Ten space" at the following link. Hope you enjoy it.
Movie : Ten space
OFFICIAL WEB SITE : Guggenheim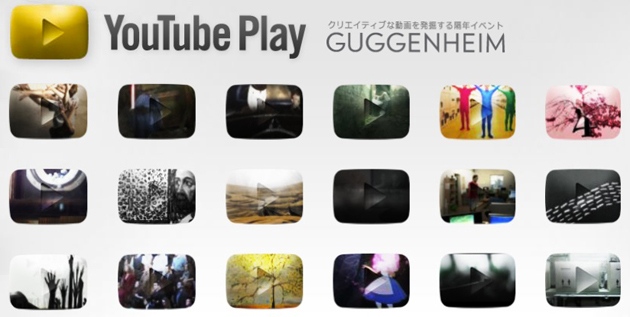 The final selected videos will be on view to the public at the Guggenheim Museum, New York from 22nd through 24th October.
news
SMART CANVAS ×8
WOW will join the exhibition "SMART CANVAS x 8 'What is time?' new interpretations of time by 8 creators" at Tokyo Midtown. Using a wrist watch that uses e-paper or Electrophoretic Display (EPD), the creators show their own ideas of time through their works.
We modified our original installation "Factory and Fantasy", which was exhibited at the Miyagi Museum of Art in March 2009, for this exhibition. This is a narrative design that tells a story of one day with different camera views of the imagined world. Please come and see this exhibition in Roppongi if you are free.
Schedule : Thursday 28 October to Wednesday 3 November (National Holiday), 2010
Opening Time : 11:00 - 21:00 (it might be changed)
Venue : Tokyo Midtown Galleria B1F
Admission Free
Organiser : SEIKO EPSON CORPORATION
Supports : AXIS Inc.
Creators : Sisyu, Masaaki Hiromura, Ryosuke Uehara + Yoshishige Watanabe (DRAFT), Yugo Nakamura, WOW, Yuichi Yokoyama, KINOTORIKO, Shuntaro Tanikawa
OFFICIAL WEB SITE : SMART CANVAS ×8
WOW on media
---