report
Nike Stadium Tokyo presents Mercurial
NIKE opened the Nike Stadium Tokyo in Nakameguro, as a hub for proposing sports in new forms through the integration of innovative products, athletes, and designs. WOW was involved in the opening event that took place between 21st of May and 13th of June, for the installation work that featured the football spike, Mercurial.
At the opening reception on the 21st of May, there were more than 900 visitors that came to experience the installation. Despite the short duration of the even that took place only on that Friday, Saturday, and Sunday, we had the pleasure of having many visitors.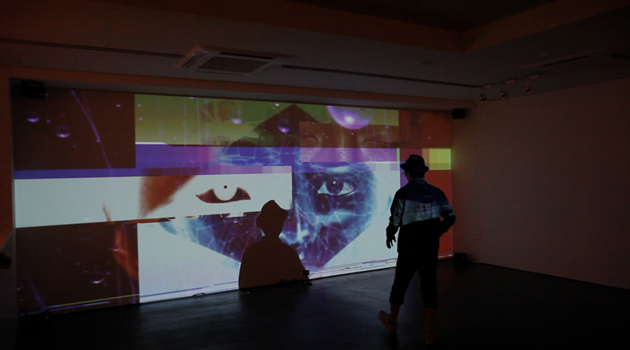 The work is a 1.5 min movie that celebrates the MERCURIAL Player, Tadanari Lee of Sanfrecce Hiroshima. With the use of the 3D position measurement camera and through programming, the work allows the viewer to control the images and the sound within the movie. The feeling the viewer may experience is the illusion of being one with the speed and brake controlling MERCURIL.
The space where the viewer synchronized with the images and sound, I believe allowed the viewer to experience not only the act of watching a moving image, but watching it with the sensation that was ever more close to the feeing of reality.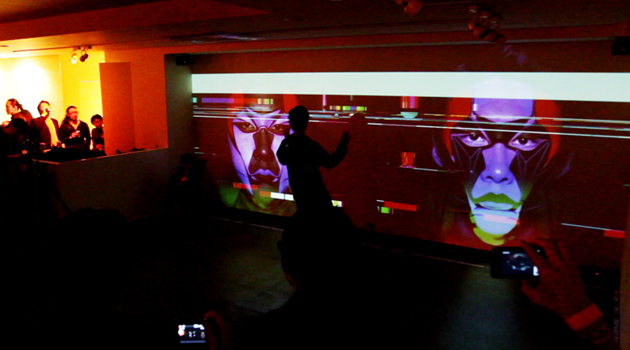 Live Movies : WOW x Keiichiro Shibuya / Nike Stadium Tokyo presents Mercurial Live

Nike Stadium Tokyo presents Mercurial
WOW (Digital Interactive Creative)
Keichiro Shibuya (Music Composition)
Evala (Music Composition)
Takeshi Hanzawa (Photography)
Daisuke Gemma (Exhibition Display Design)
CONCEPT CONCEPTION (Graphic Design)
Santiago Stelley (Documentary Director)
VBS.tv (Media Partner)
Virtue (Documentary Production)
Nike Stadium Tokyo
1F 1-13-14 KAMIMEGURO | MEGURO-KU, TOKYO 153-0051
report
Tengible
Our video installation Tengible, which has been shown in London, Paris and Japan, was also invited and exhibited at the gallery in VINCON, a design shop in Barcelona for a month since the 16th of April.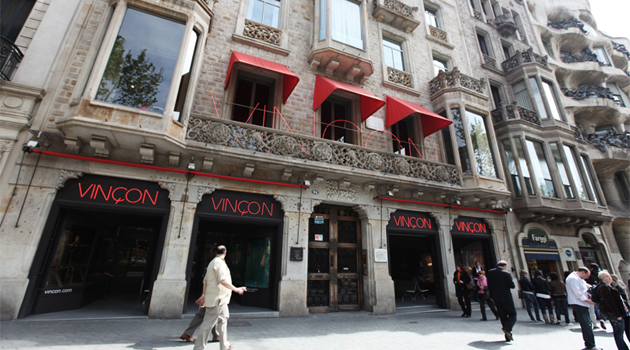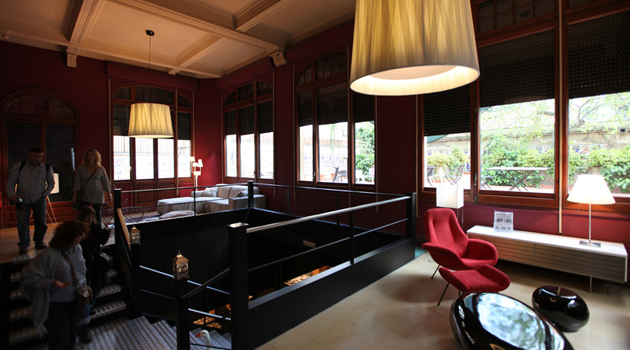 Vincon, where is next to Casa Mila on the main street, is loved by local people and very popular even on weekdays. In the historical district, I entered into the building from the main entrance and could see the gallery space after went up the stairs. Tengible looked somehow sublime if I took a glance at it from the lively ground floor.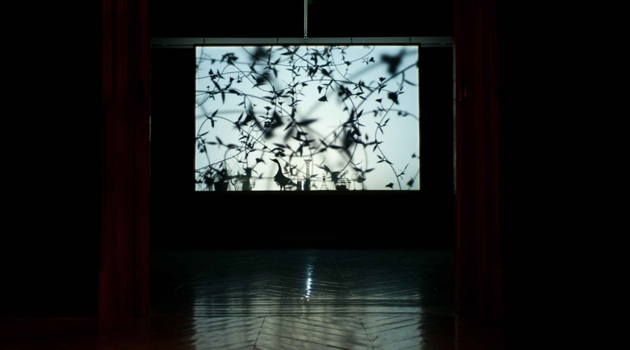 The gallery was filled with silence and a unique atmosphere. The motion graphics cast light into the gallery, which was a very amazing space. People who came shopping dropped at the gallery and were into the installation for a while. Those who doesn't often come and see installations also really enjoyed our installation.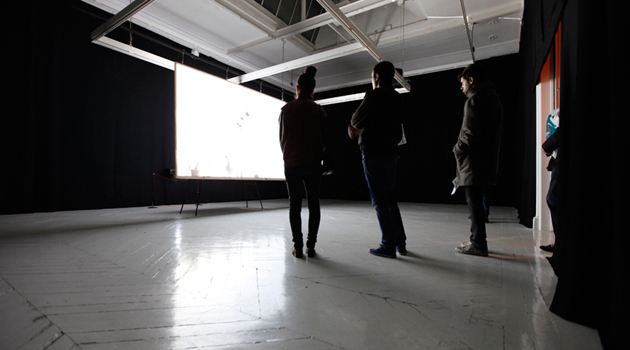 ---