report
JAPAN CAR in Paris
The exhibition "JAPAN CAR" was held at Cité des Sciences in Paris, France from 1st to 9th November 2008. This exhibition showed Japanese car design from multiple angles to an international audience and was a great success.
As well as model cars from Japan's leading manufacturers, bonsai, Japanese paintings, etc, were creatively incorporated to help the audience understand more clearly the culture that informs Japanese car design. The exhibition also included well-known Japanese graphic designer, Kenya Hara and architect, Shigeru Ban as contributors. WOW collaborated with JAPAN CAR as an artist exhibiting a visual installation work.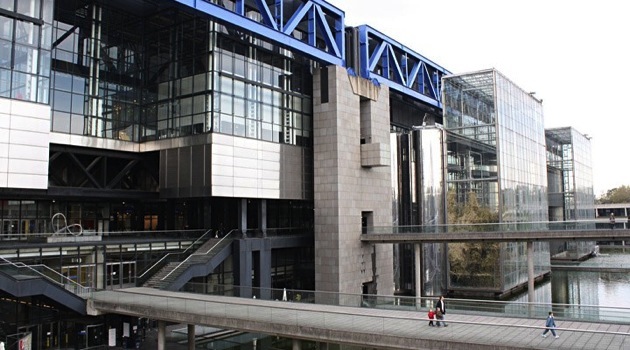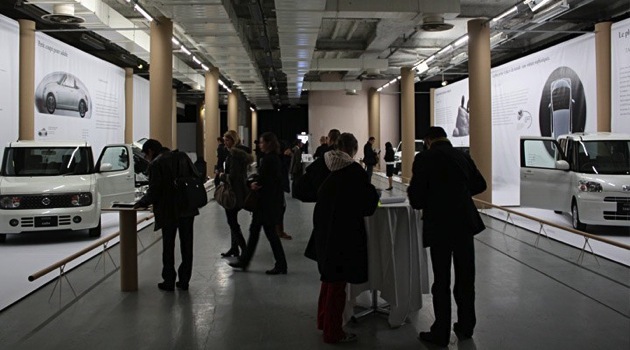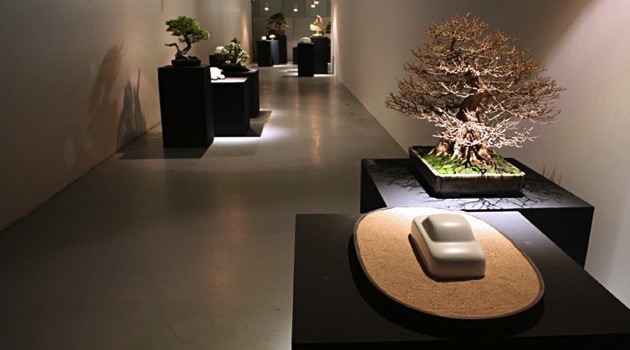 The project that WOW created for this exhibition is titled "View from there". Using three video projectors to display across a 8m wide screen, the viewer embarks on a journey along the country's highway infrastructure, lined with re-imagined road signage, as it emerges from the countryside, fractures and twists between buildings and proceeds to the city. This view, as we advance from the rural to the urban, explores Japanese scenery in its entirety. The various ideas that flow from moving through such a stimulating and distinct environment influence the unique designs of Japanese cars.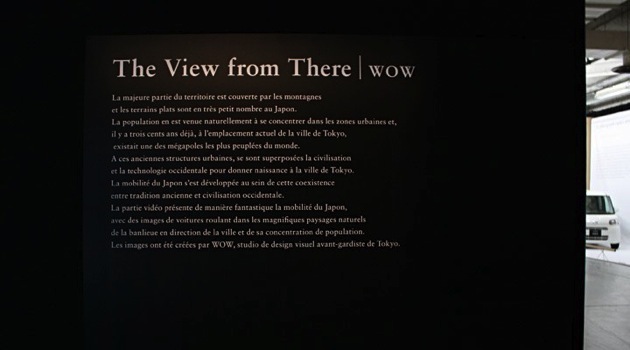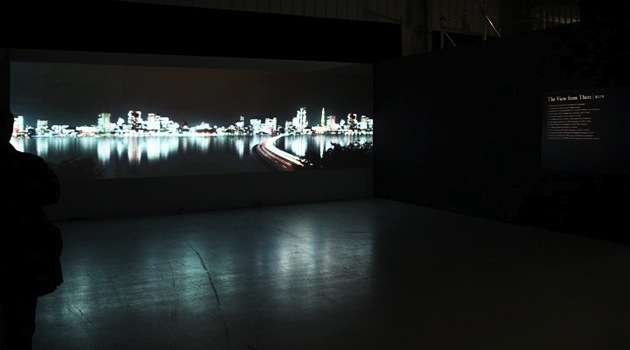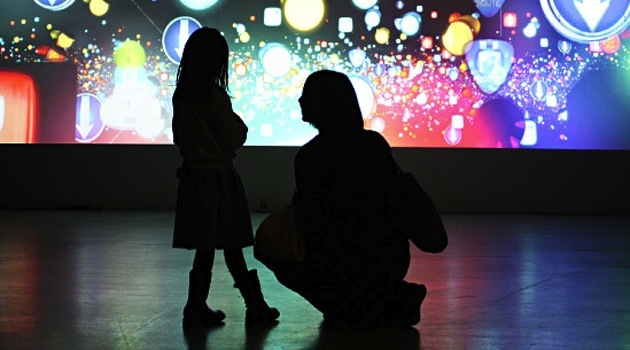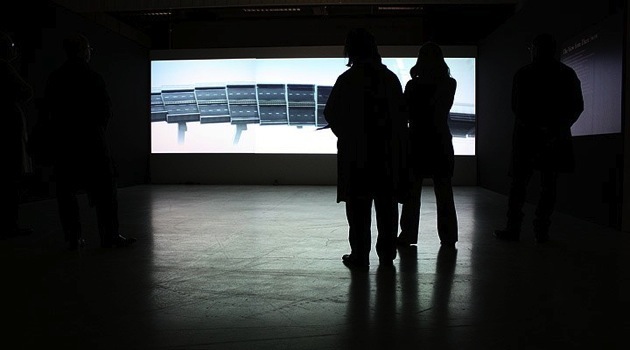 Unlike constrained images on the TV or computer monitors, this work, presented in a widescreen format, gives the audience a greater sense of spatial balance, dynamism and atmosphere - a sense that can only be fully appreciated when you view it for yourself.
This work is now showing at the Science Museum in London, UK and we hope you can visit and enjoy it.

JAPAN CAR by DESIGN PLATFORM JAPAN
http://japancar.designplatformjapan.com

Dates: 29th November 2008 to 19th April 2009
Venue: Science Museum, Exhibition Road, South Kensington, London SW7 2DD.
http://www.sciencemuseum.org.uk/visitmuseum/galleries/japan_car.aspx
- articles -
Times Online http://www.timesonline.co.uk/tol/driving/features/article5146635.ece
BBC News Online http://news.bbc.co.uk/2/hi/science/nature/7752602.stm
Wallpaper http://www.wallpaper.com/cars/japanese-car-design/2854
CCTV http://www.cctv.com/english/20081130/101606.shtml
WOW on media
---